We are OFFICIALLY open for business! We are still working on projects through out the store and dealers are still moving in, but we are open and have plenty of spaces to browse through!
CITY VIEW ANTIQUE MALL

6830 Walling Ln. Dallas, TX 75231

Monday-Friday 10:00-5:00   Saturday 10:00-5:30   Sunday 12:00-5:30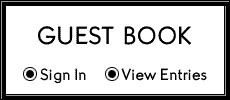 We have cases available for YOU to put your antiques in our store.  Rent is $75.00 a month!!  Limited cases available.

"Our goal is to combine the convenience of close hotels with the comfort and hospitality of Dallas."

Floor space is available!  Contact us for sizes and pricing!

We have moved from Riverfront Blvd. to 6830 Walling Lane at Skillman/Abrams!