6830 Walling Ln. Dallas, TX 75231

Hours of Operation: 

Monday-Friday: 10:00-5:00

Saturday: 10:00-5:30

Sunday: 12:00-5:30

City View Antique Mall's Semi Annual 

Storewide Sale and Flea Market is Finally Here!

Our October sale starts Wednesday, October 22nd, and ends Sunday, October 26th!  Our special back lot flea market is happening SATURDAY, October 25th!  You don't want to miss out on this great event!  There will be fantastic markdowns throughout the store!

We are one of Dallas' oldest antique malls, owned and operated by the Paulsen family for over 20 years.  Come visit our new location at 6830 Walling Lane, Dallas, TX 75231.  We still have our old dealers from our Riverfront location, plus, 30 new dealers!  We have American and European furniture, painted furniture, mid-century pieces, collectibles, art, jewelry, everything you'd expect from an antique mall with out the arts and crafts or new market merchandise!  Hope to see you soon!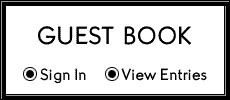 Thank you to everyone who came out to our spring flea market!  It was a huge success and bargains were flying out the door.  Didn't get to make it?  Mark your calendars NOW for our next storewide sale and back lot flea market: October 25th, 2014!  We hope to see you there.