6830 Walling Ln. Dallas, TX 75231

Hours of Operation: 

Monday-Friday: 10:00-5:00

Saturday: 10:00-5:30

Sunday: 12:00-5:30

Come See Us At Our New Location!

Our new building is much bigger, allowing us to have our same great dealers from our previous location, plus many more.

Email us if you would like to be added to our mailing list: cvam909b@sbcglobal.net

Follow us on Instagram:

cityviewantiquemall

We are one of Dallas' oldest antique malls, owned and operated by the Paulsen family for over 20 years.  Come visit our new location at 6830 Walling Lane, Dallas, TX 75231.  We still have our old dealers from our Riverfront location, plus, 30 new dealers!  We have American and European furniture, painted furniture, mid-century pieces, collectibles, art, jewelry, everything you'd expect from an antique mall with out the arts and crafts or new market merchandise!  Hope to see you soon!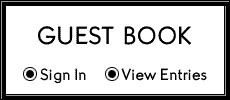 Mark Your Calendars!

April 23rd-April 27th is our semi annual storewide sale with a back lot flea market on Saturday, April 26th!  You don't want to miss out on the huge markdowns and sales throughout the store!